Dealer Resources Page
The page is designed to provide tools and material for shop / wholesalers.
After you login successfully, you can see the follow page: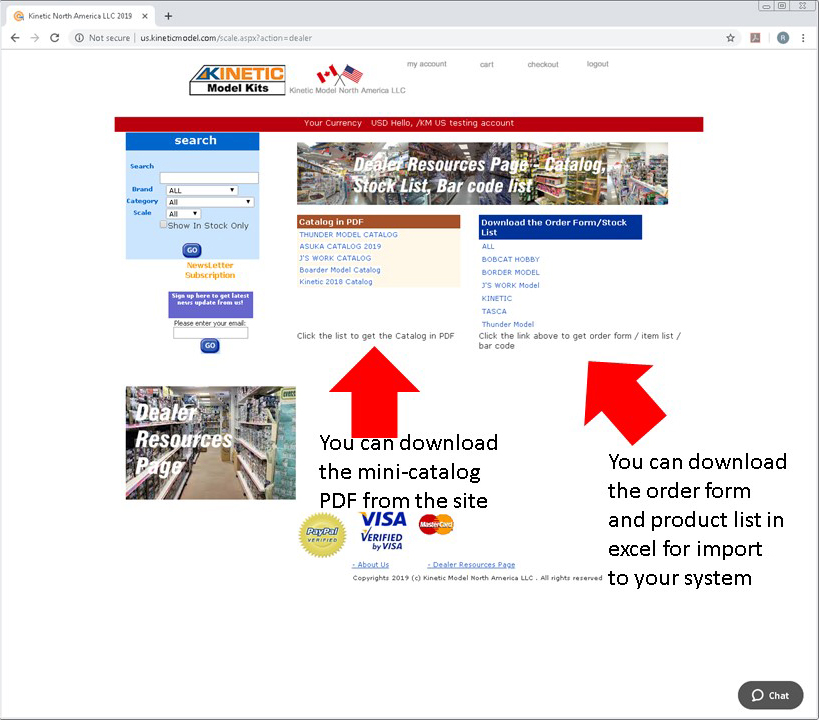 Currently, 2 material are offered:
1. Mini Catalog for Product - we will offer some brief catalog
2. Order List with item description and EAN code.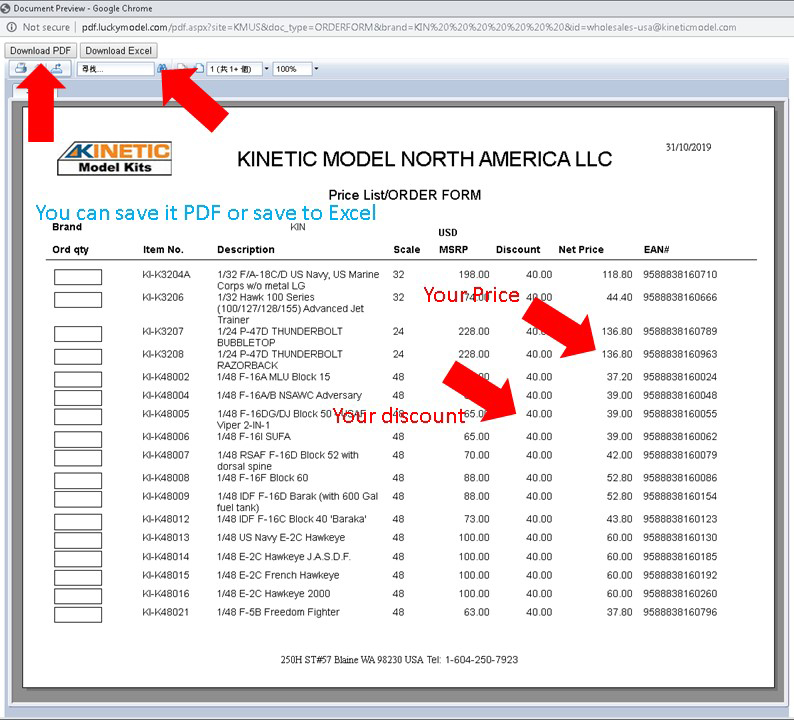 Item list and bar code list.